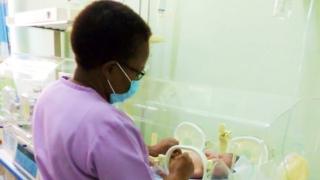 Image copyright
Eunice Mwabili
Image caption
Eunice Mwabili works at a private hospital in the Kenyan capital
A Kenyan nurse found herself being shunned and harassed after she prepared a patient for a Covid-19 test while she was on a nightshift.
Eunice Mwabili says the case was handled professionally – she wore personal protective equipment while dealing with the man, who was placed in an isolation room at the hospital.
By the next morning, her friends and neighbours in the capital, Nairobi, had begun to avoid her, fearing she had become infected with coronavirus.
It is unclear who leaked the information that she had organised to have the patient tested – but both her name and number were leaked on social media.
The patient ended up being negative, but that news never filtered out – the damage was done.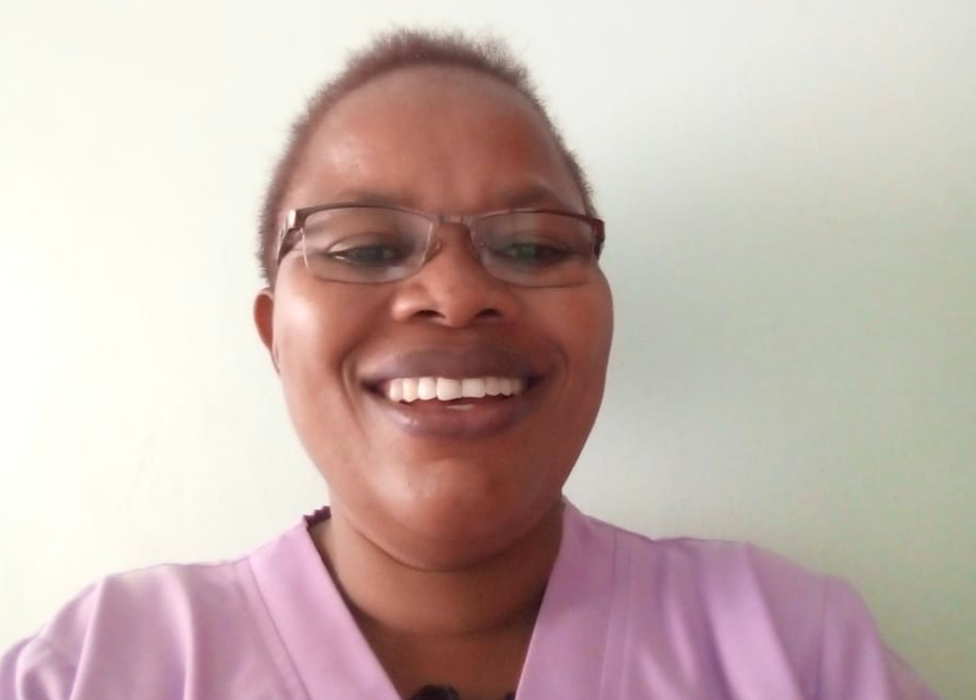 Eunice Mwabili
Out there it was like I was already a Covid suspect. It really affected me"
She began to receive phone calls from strangers – some wanting to know where she worked – and anxious friends wanting to find out her status.
"Out there it was like I was already a Covid suspect. It really affected me. The story was even on the media. It was on TV," Ms Mwabili told the BBC.
One neighbour shouted to her: "I hear you are the one catching coronavirus patients."
An acquaintance told her husband that she really pitied him "because of what has happened to your wife".
"Do you imagine, up to today that lady friend has never bothered to call me to find out how I'm doing after that incident," she said.
Image copyright
Kenyan Ministry of Health
Image caption
Brenda Cherotich was trolled after being interviewed about her recovery from Covid-19
She is not the only Kenyan who has faced coronavirus-linked stigma.
Even some of those who have recovered have found it hard to be accepted back into their communities.
Recently Health Minister Mutahi Kagwe spoke about someone who had fully recovered but was not allowed to re-join their local choir.
The ministry says others have found that after leaving hospital even their families have been stigmatised.
Cyberbullying survivors
And the fear is pervasive.
One man I contacted to find out about life in a quarantine centre refused to answer my questions as he feared the stigma he would be subjected to afterwards.
He had been sent to the facility as a precautionary measure for 14 days after some people in the apartment block in which he lived tested positive for coronavirus – though he never contracted the virus.
You may also be interested in: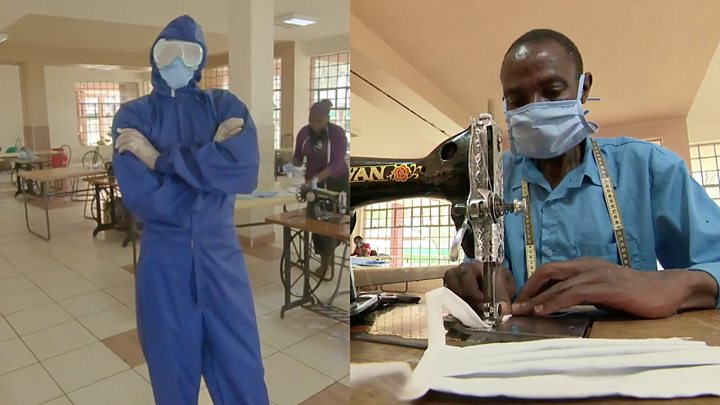 Media playback is unsupported on your device
Media captionStudents at this Kenyan university are voluntarily making critical medical kits.
Even before the country registered its first coronavirus infection, an MP's xenophobic Facebook message went viral in February as he called for his constituents to avoid nationals from China, where the virus originated.
In April, Brenda Cherotich, among the first of coronavirus patients to recover, was interviewed on television about her experiences.
Officials wanted her to be the beacon of hope, to show that patients could survive the illness – instead she was subjected to cyberbullying.
Not long after that, a 27-year-old man in the coastal city of Mombasa was "condemned to death by medics" who abandoned him in his hour of need fearing he had Covid-19, his father told The People Daily newspaper.
'I was scared to go out'
For the nurse, Ms Mwabili,